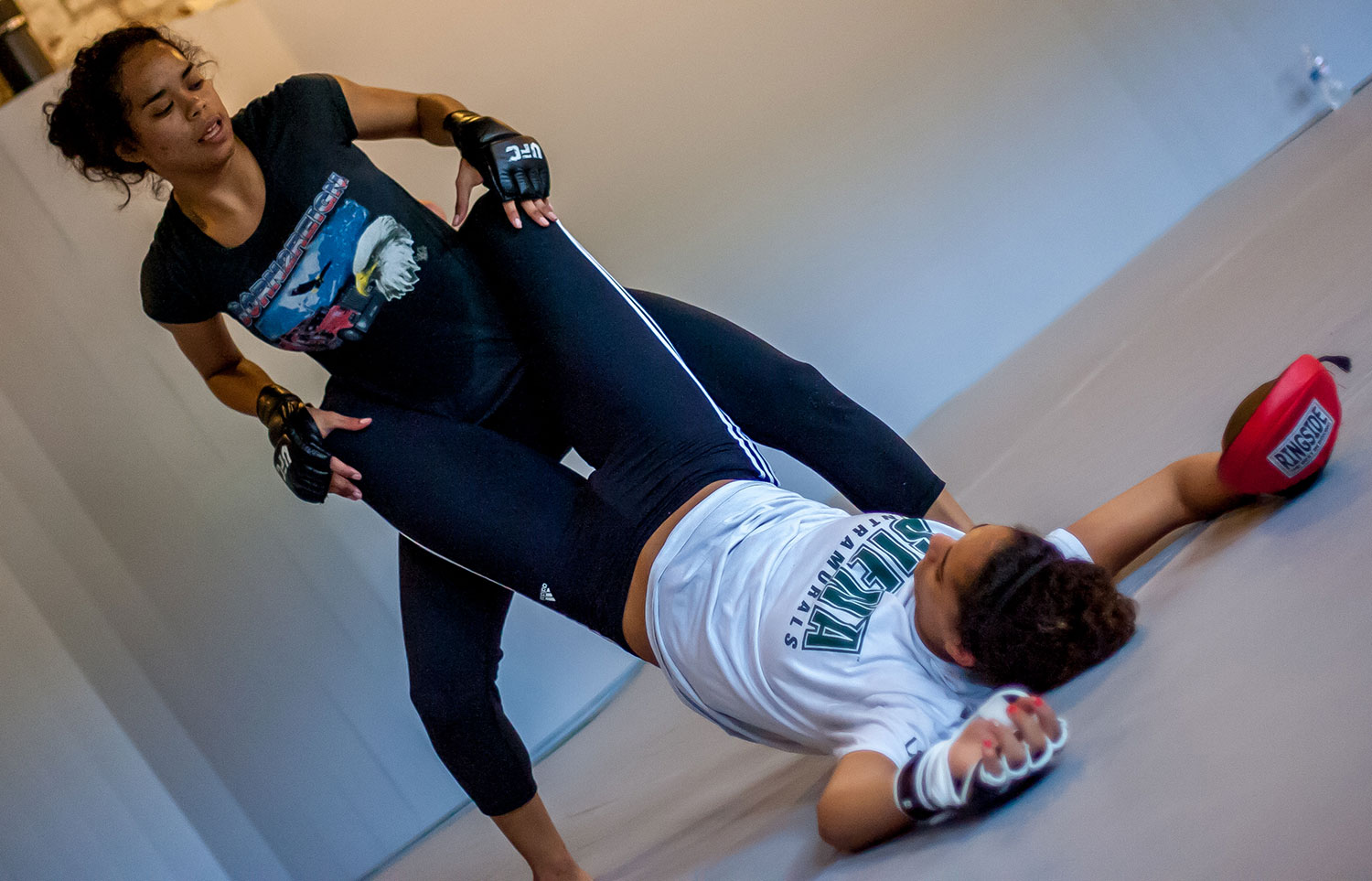 Women's Self Defense Class
Stout Training Pittsburgh is hosting a women's self defense class on Saturday 9/27/2014. Start time is 4pm.  The class will be approximately three hours.  This is real world self defense. We will not teach you a fools proof deadly move that will kill a 300lb attacker instantly.  We will not bullshit you or sugarcoat the reality of self defense.  You will learn how to be safer in an unsafe world.  The term self defense is sometime misused and misunderstood.  This is partially the fault of martial arts teachers (some well meaning and some not so much) and also the fault of naive students.  We believe that you can't afford to be naive considering  the disheartening statistics of daily rapes and assaults in our society.  Take a step to become safer sign up, or sign up a woman in your life.
The course is being taught by David Reese.  He is someone with real experience, possibly the most experienced martial arts teacher in Pittsburgh who has experience outside of the gym/dojo/school setting.  His bio is below.
David Reese has 30 years of experience in martial arts including 20 plus years of training and fighting Muay Thai Kickboxing. He has trained with Master Instructors such as Pud Pad Noy from Thailand and Gerard Finot from France. David lived, trained, and fought in Thailand for over six years at the Chuwattana Boxing camp in Bangkok. Reese also holds instructor certificates from Pud Pad Noy and the French Sports Authority. Some of his other experience includes:
Lerd Rit/ Thai Military Self Defense: 6 years as a personal student of Ajarn Amnat in Thailand.
Ashihara Karate: Trained and received black belt from Sensei Nishyama and Sensei Shegeta
Yoshinkan Aikido: 4 years training with Sensei Yamashita
Military Combatives/ Realistic Self Defense: Personal student of Charles Nelson and his top student Boden Sween for over 20 years.
David is a former Army Ranger and worked security details and special ops for the Thai Royal Police.
We are limiting this class to 20 participants.  Cost is $30 per person. Reserve you spot and pay by clicking the following link and entering your information and payment:  https://ov171.infusionsoft.com/app/manageCart/addProduct?productId=26
Call 412-888-9797 or email renzograciepittsburgh@gmail.com for more information.