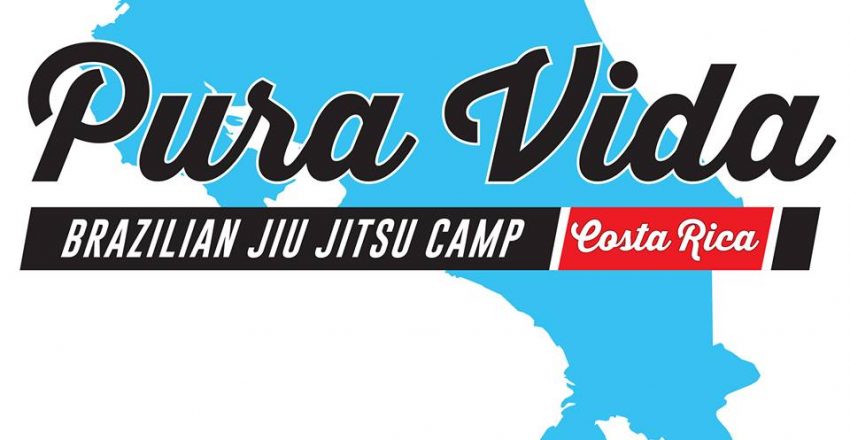 Pura Vida: Brazilian Jiu Jitsu Camp Costa Rica 2017
November 10-14th 2017
We are only accepting maximum 20 participants this year so reserve your spot early
"I've definitely noticed big changes in my jiu jitsu game since comping back from the camp. One of my regular training partners said it felt like I jammed MONTHS of improvement into a week after one of our first rolls after I got back from the camp. "
-Joe Pagano, blue belt, Jan. 2017 participant
Last year was a great!
A picture from the Jan. 2017 camp
CAMP OVERVIEW
Jiu Jistu in a small group environment, right next to the sand of a world class beach, 4 star hotel
The Resort
BAHIA DEL SOL HOTEL AMENITIES:
Pool facing the beach

Jacuzzi

Spa

Souvenir shop,

Tour desk
Bahia Del Sol is a small boutique resort on an uncrowded, beautiful beach in Costa Rica's most popular tourist region.
Resort Information
4 Star Hotel Right on Potrero Beach
LOCATION – Bahia Del Sol Beach Front Hotel & Suites Guanacaste
Playa Potrero, Brasilito, 5111, Costa Rica
RESORT PHONE – (+506) 2654 4671
RESTAURANT – Nasu Restaurant – Specializing in international cuisine
HOURS – 6:30 a.m. to 10:00 pm
Food
MOST MEALS INCLUDED
Most meals will be provided at the hotel. Breakfast is included and an additional 6 meal voucher for Nasu Restaurant is included in the price of the hotel. There are also good restaurants and bars within walking distance of the hotel.
Outside of Training
ADDITIONAL ACTIVITIES AVAILABLE*
There will be group boat trips to Las Catalinas islands. There will be snorkeling and lunch at a hidden beach.
Participants will have the option of several other activities that can be arranged (at additional cost) such as surf trips, rafting, horseback riding, and diving.
We will also have opportunities to enjoy the nightlife at nearby spots or in Tamarindo, the area's most populated and developed beach town.
Airfare
AIRFARE IS PARTICIPANTS RESPONSIBILITY.
Participants are responsible for arranging their own airfare
If you would like assistance we suggest this travel agent ; laura@day-dreamvacations.com
Liberia Airport (LIR) is about 1 hour drive from the camp. Taxi's are less than $80 to the airport. Transportation can be arranged through the hotel or simply get a taxi as you leave the airport.
It is Best to fly to Liberia airport (LIR), because the camp is approximately 4 hours from the San Jose (SJO) Airport.
BJJ Instructors
Some of the worlds very best teachers working closely with you to improve your Jiu Jitsu as well as black belt assistant instructors to insure you get lots of personal attention and great live training.
Daniel Gracie
Main Instructor
Brazilian National Champ, ADCC 3rd Place, Pride Veteran. He also coaches several UFC fighters and top blackbelt IBJJF competitors
Shawn Williams
Main Instructor
He has been called the "teacher's teacher" by top Jiu Jitsu coaches, Originator of the Williams Guard, Commentator for Flo Grappling and other televised BJJ events.
Warren Stout
Assistant Instructor
Former DI wrestler for Lehigh, Pan No-Gi place-winner at adult Blackbelt, Head Instructor at Stout Training -Team Renzo Gracie
Fernando Moya
Assistant Instructor
Place-winner at several IBJJF opens at adult blackbelt, John Danaher Blackbelt, Head Instructor at Costa Rica Jiu Jitsu Academy
Juan Barrantes
Assistant Instructor
Juan is a former MMA fighter who has fought is Bellator. He is a Jiu Jitsu blackbelt, instructor at Athletic Advance CR and yoga instructor.
Brazilian Jiu Jitsu Training Outline
We will have one jiu jitsu session on the first and last days of camp. During the full days we will have a morning and evening session with open mat time mid-day. Sessions will be about 2 hrs. We will have 3 sessions one day. We will provide a detailed outline of training before participants arrive.
We will also have morning yoga sessions (6:30am) and an afternoon yoga session
Register for Camp Now
Families are Welcome! We will offer a special rate for non-jiu jitsu participants who stay in a room with participants.
Have several family members? Let us know and we can make a special discount and arrange a family suite.
We also offer a special couples discount!
You can email us to pay in installments or to let us know of special accommodations.
Prices will go up after June 1st 2017 (when we have to block the rooms) and we only have space for 20 participants REGISTER EARLY so you don't miss the camp.