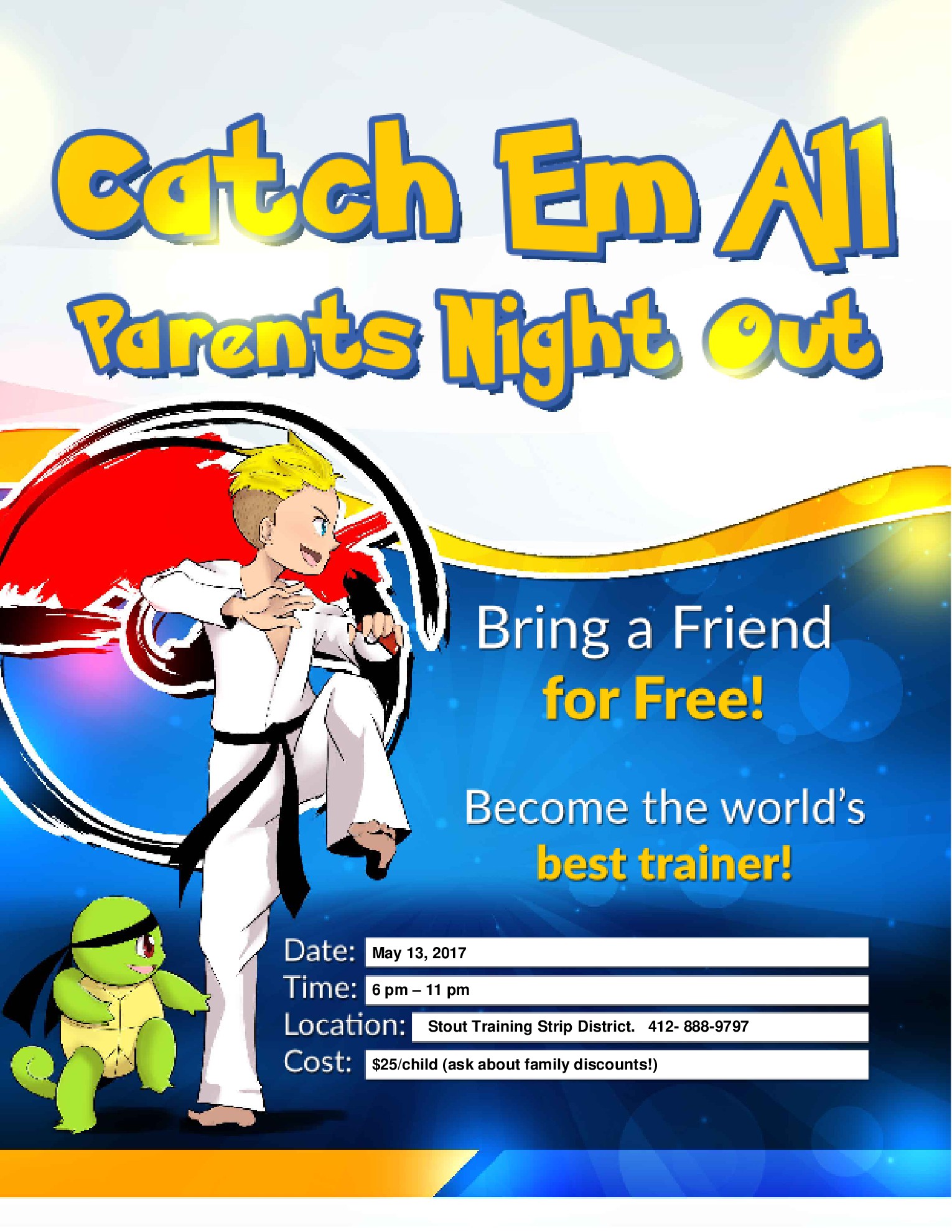 Kids evening event "Catch Em All" May 13th
What goes on at our Catch Em All Parents Night Out?
This event is a chance for Parents to leave the children in good hands and enjoy a night to themselves. Cheaper than a baby sitter and definitely more fun for the kids. Celebrate mothers day and leave the kids with us.
You don't have to be a member our our school to attend. In fact it is a fun way to get to know the school if you aren't a member. Sibling and refferal friends get discounts
What goes on ?
The Pokegym Timed Obstacle Course
Catch Em All Dodgeball
Defeat your instructors in the Ultimate Pokemon Battle
& of course the Ninja Bouncey castle

Your kids and their friends are going to be talking about this forever! There are only 20 spaces still available. Register Below!
Catch Em All Kids evening event
Location: Strip District ( 1600 Smallman Street , PIttsburgh PA 15222) Entrance on 17th street 3rd floor
Date: May 13th
Time: 6 pm – 11 pm
Call/text 412-888-9797 or email stoutpgh@gmail.com for more details!
Register HERE for the Catch Em All Parents Night Out