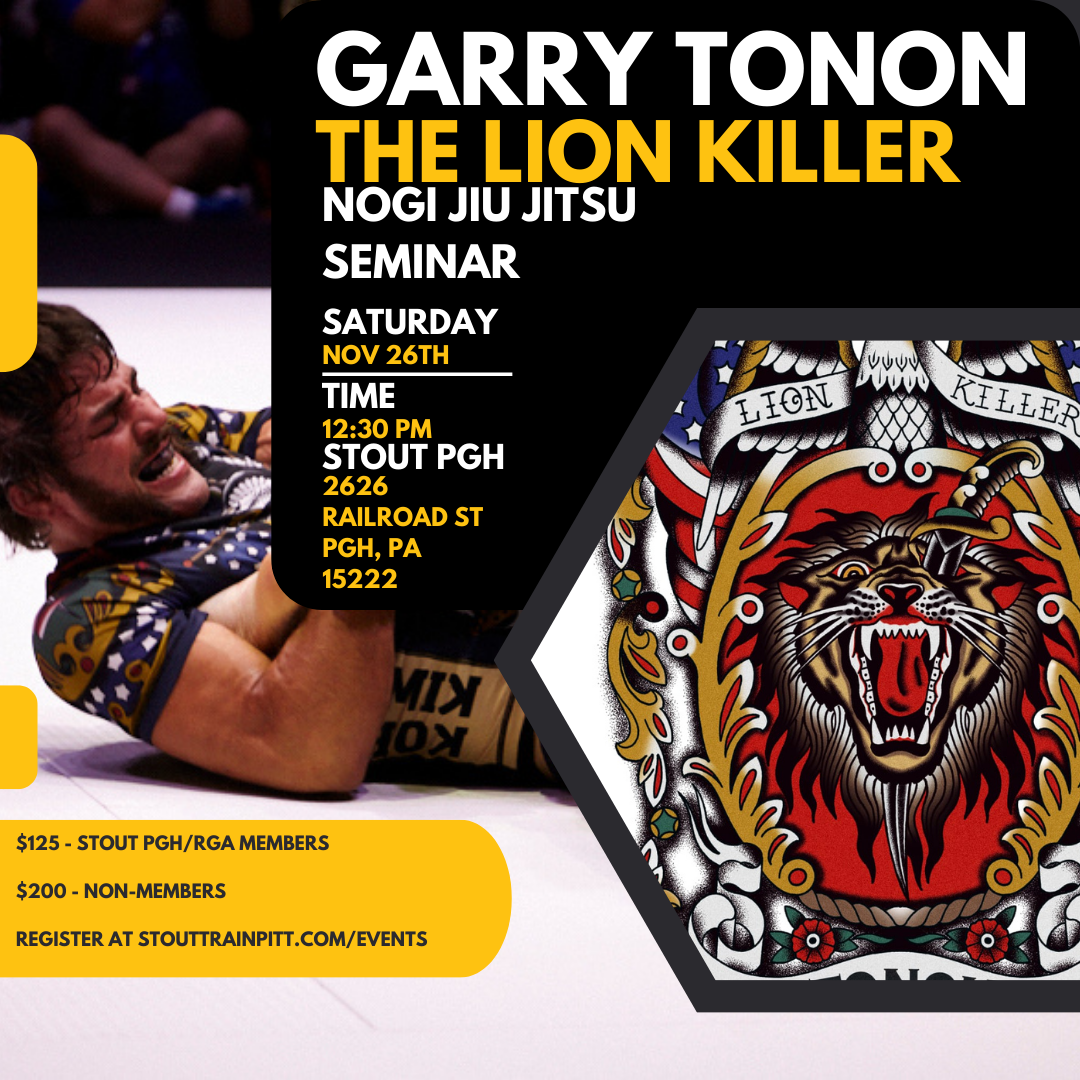 Garry Tonon No-Gi Seminar Nov 26th
On Saturday Nov 26th, 2022 Stout PGH will be hosting a No-Gi Seminar with Garry Tonon open to both members and non-members. The seminar will run from 12:30-2:30 pm and will cover ankle locks and using them to transition to other attacks. He has used ankle locks against high level opponents both as primary attacks, a control position, and to create reactions from his opponent.  Don't miss this chance to study this technique in depth with Garry.   He is widely considered one of the best leg lock attackers in the world. He is known as "the world's most exciting grappler" because of his dynamic attacking style.  He has been to Stout PGH in the past and his seminars have been excellent.   He currently trains at New Wave in Austin under John Danaher.  He also helps coach some of his superstar teamates. He is an active MMA fighter as well, currently with ONE FC. 
Main Grappling Achievements:
1st Place IBJJF Pan Championship NoGi (2015)
1st Place EBI WW Invitational (2014/2015)
1st Place EBI LW Invitational (2015)
1st Place EBI LHW Invitational (2016)
3rd Place ADCC World Championship (2019)
This seminar will run from 12:30 pm to 2:30 pm on Saturday Nov 26th in our Strip District location located at 2626 Railroad St. Pittsburgh, PA 15222. Cost for Stout PGH/RGA members is $125, non-members is $200.
Registration is available here for members or at the front desk of any Stout PGH location
Registration is available here for Non-members