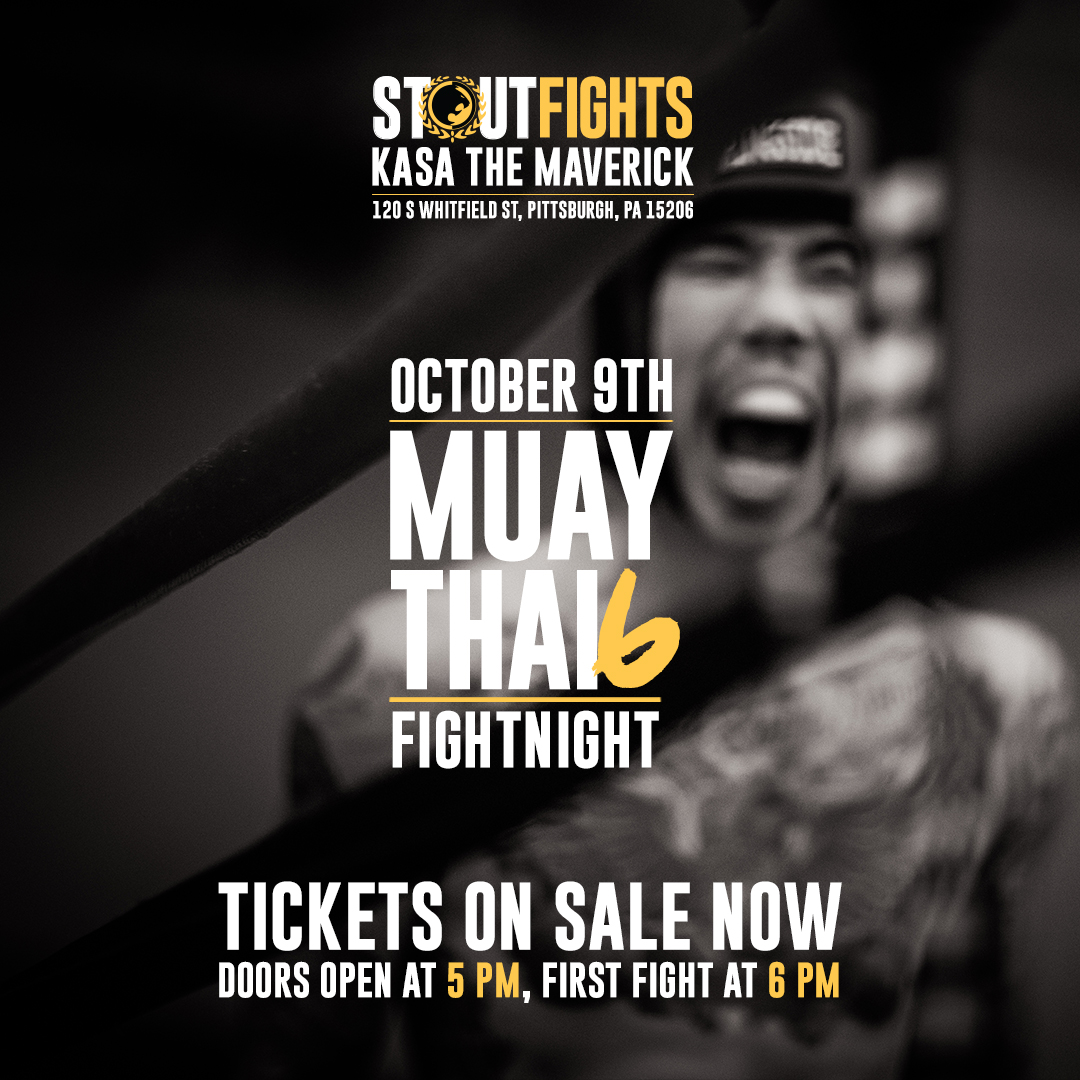 Stout Fights Muay Thai Fight Night 6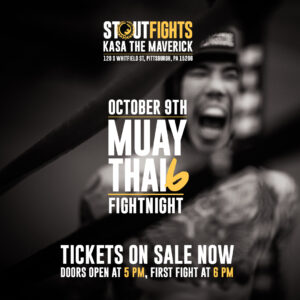 Amateur Muay Thai is returning to Pittsburgh! On Sunday Oct 9th Stout Fights Muay Thai Fight Night 6 will be held at The Maverick by Kasa. Doors open at 5 pm, first fight at 6 pm.
Here are the first 13 fights with up to 1 more to be announced:
1 Jerick Soriano vs Evan Gick 125 lbs
2 Shaan Dela Cruz vs Christian Harris 135 lbs
3 Brandon Jackman vs Mike Neumann 175 lbs
4 Dajourn Sparkman vs Clay Duncan 170 lbs
5 Kyle O'Hare vs Jesse Sidhu 135 lbs
6 Quincy Nelson vs Josh Jacobs 155 lbs
7 Jadon Brewer vs Zach Snyder 155 lbs
8 Ben Lewis vs Matt Hores 165 lbs
9 Jimmy Hawley vs Brody Harris 180 lbs
10 Chris Lozano vs Josh Donahue 180 lbs
11 Brian Hall vs Josh Koran 155 lbs
12 Bryan Miller vs Tyron Harris 170 lbs
13 Jenny Freitas vs Kellie Marin 127 lbs
Tickets start at $45 for general admission, floor seats and VIP table seats also available.
Tickets are available at any Stout PGH location any of the fighters or at eventbrite here.