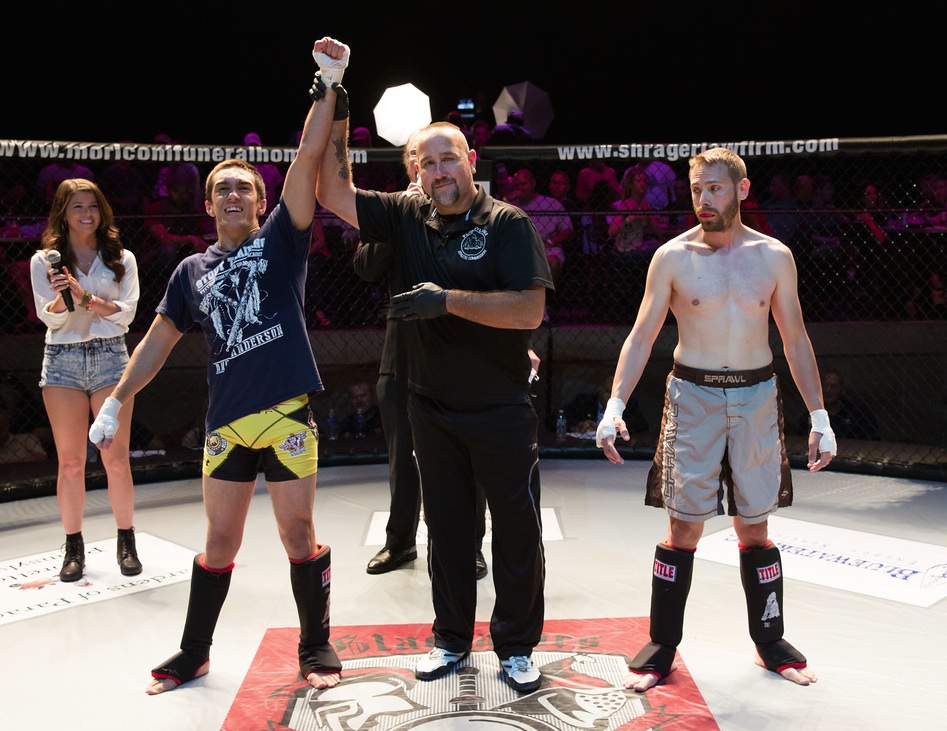 Goal Setting
If you are a member of one of the martial arts programs (Renzo Gracie Jiu Jitsu & MMA, Muay Thai Kickboxing, RX Fitness and Strength, or Youth Martial Arts & Jiu Jitsu) at Stout Training Pittsburgh – Team Renzo Gracie, you have probably heard the members of our Instruction Team mention the idea of having training goals and encouraging members of their programs to set goals for themselves. Helping our members set and accomplish goals is very important to the Instruction Team, as it is a great way to not only improve in their area of training but to feel accomplished in a real tangible way! This blog post goes over what tangible measureable goals are, how to make your goals, and how to track them.
What are tangible goals?
When someone first joins a program at Stout Training Pittsburgh – Team Renzo Gracie, we ask what has motivated them to start training Jiu Jitsu, Muay Thai or Kettlebells and what some of their goals are. Many people tell us that they want to get in shape, have fun, learn a new skill, or try something new. These are all great reasons to start training & most new students have similar thoughts in mind when they begin training a martial art. Motivation is very important & everyone should keep in mind why they first starting training martial arts, however it is difficult to measure or quantify motivation.
For example, there is a lot that could fall under the umbrella of "get in shape". Does a person mean they want to lose weight? How much weight? In what amount of time? Do they mean they want to improve their cardiovascular endurance? Do they want to be able to train for a full jiu jitsu class? Go 10 rounds in open mat training? "Get in shape" could also mean lifting more in Kettlebell training, finishing a workout in a faster time, or a combination of the above examples. Rather than just state your goal as "get in shape", make your goal "lose 20 lbs.", "finish 3 rounds on Thai Pads", or "increase your strength by 10 KG in Kettlebell class". To track progress & stay motivated, setting tangible goals for yourself or with the help of an instructor are a great method to measure your improvement.
How do you make goals?
When making your goals, ask yourself, what made me interested in BJJ, Muay Thai or Kettlebells? What motivated me to start training? This is a great starting point for making your goals. Set some tangible goals for yourself, based on your own personal motivations for training. If you are training for enjoyment, set a goal to attend class 2-3 times a week, if you are trying to get in better shape, set a tangible fitness based goal, if your goal is to compete, set a goal to improve your skills to the point where you can attend Intermediate or higher level classes in your program.
How do you track goals?
In order to track your goals, write them down! If you write your goals down, you are more likely to reach them than just thinking about them. Set a date you want to accomplish them by, and set review days prior to the finish line, to review your goals! Schedule a meeting time with an instructor to develop an action plan, if you plan to succeed, it will have a higher success rate than just thinking about it. Even better, tell your friends and training partners about your goals! They can help keep you accountable, help you keep your eye on the goal, and encourage you if you hit a rough patch in training!
I also recommend at the beginning of each week taking a few minutes to review the previous week's action plan to accomplish your goals, as well as plan for the upcoming week and how you will plan to accomplish your goals.