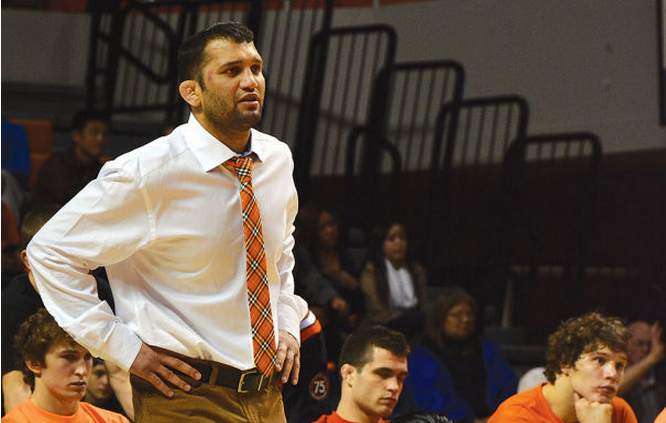 Wrestling for MMA & BJJ Seminar with Zack Esposito
On June 18th at 6:30 pm, Stout Training Pittsburgh – Team Renzo Gracie Pittsburgh BJJ & MMA, will be hosting a great seminar with Zack Esposito.
This seminar is perfect for all BJJ, MMA & wrestling competitors & enthusiasts. Esposito is an assistant wrestling coach at his alma mater, Oklahoma State and has helped guide them to two back to back Big 12 titles, and eight individual Big 12 champions. He has also coached many NCAA DI All-Americans & National Champions. In addition, Esposito has helped prepare his former college teammates, UFC fighters Johnny Hendricks & Daniel Cormier for Mixed Martial Arts (MMA) fights.
As a wrestler, Zack wrestled for Blair Academy, won three New Jersey State titles, the 2001 Prep National Tournament at 145 lbs & the 152 lb high school national championship. While competing for Oklahoma State, Esposito was a three time Big 12 champion, helped Oklahoma State to four team national championships and won the 2005 NCAA individual championship at 149 lbs.
This seminar is open to all members and non-members of Stout Training Pittsburgh – Team Renzo Gracie BJJ & MMA who are three stripe white belts & up or have 2+ years of wrestling/no-gi grappling experience and is a great opportunity for all experience levels. Cost is $30 prepaid or $45 at the door. Please call 412-888-9797 or email renzograciepittsburgh@gmail.com for more information or any questions about this seminar. Register and pay right here online with a credit card or paypal account by clicking the "buy now"  paypal button below:

This Seminar has reached max capacity. If you missed it please make sure you sign up early for the next one. Thank you for helping to bring the best to Stout Training Pittsburgh-Team Renzo Gracie.