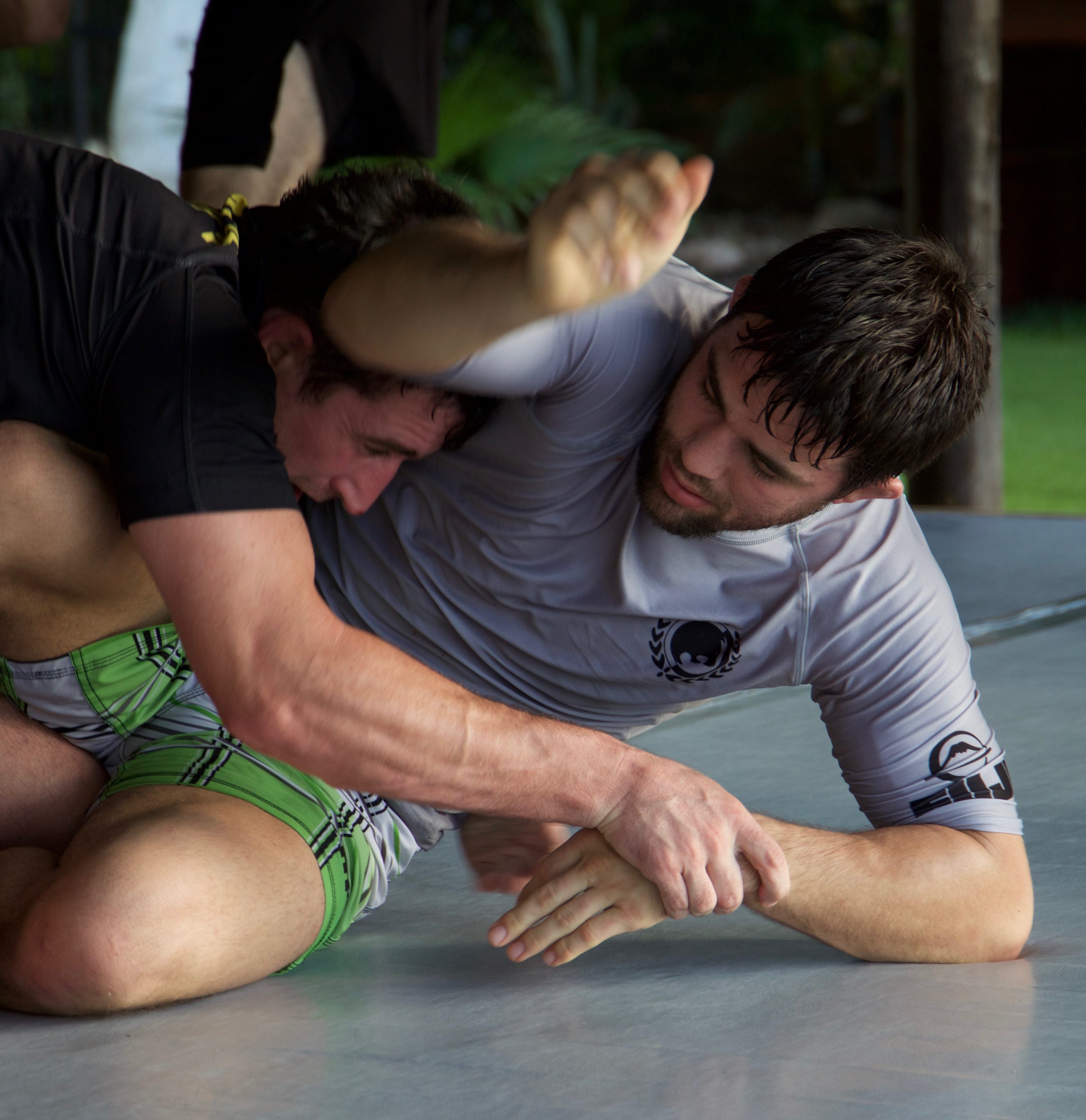 Tom DeBlass No-Gi Seminar April 29th
On April 29th, the day after F2W 72 in Pittsburgh, Stout Training Pittsburgh – Team Renzo Gracie is pleased to announce that we will be hosting Tom DeBlass for a No-Gi BJJ Seminar from 12-2 pm.
Price is $55 for Stout Training – Team Renzo Gracie members, $75 for non members.
Please register at the front desk or at the links below:
Any questions please call 412-888-9797 or email renzograciepittsburgh@gmail.com
Tom DeBlass is a well respected grappling figure having earned his Brazilian jiu jitsu black belt under Ricardo Almeida. With impressive competitive runs in both jiu jitsu/grappling and mixed martial arts (MMA), DeBlass has also managed to produce high level athletes from a coaching stance, at his Ocean County Brazilian Jiu-Jitsu academy, including ADCC veteran Garry Tonon and World Masters champion Jen Allen Russell.
Lineage: Mitsuyo Maeda > Carlos Gracie Sr. > Helio Gracie > Carlos Gracie Junior > Renzo Gracie > Ricardo Almeida > Tom DeBlass
Main Achievements:
No Gi World Champion (2015 black Master 1 absolute, 2007 brown)
World Championship 3rd place (2007 brown)
Pan American Champion (2008 brown)
No Gi Pan American Champion (2013 black)
Grapplers Quest National Champion (2013)
Grapplers Quest Worlds Expert Division Champion (2013)
ADCC American National Absolute Champion (2016)
Professional Grappling League Super-Fight Winner (2014)
ADCC NY super fight Champion (2014)
ADCC American Trials Champion (2016/2014/2009)
No Gi World Championship 3rd place (2015 Master 1, 2013/2009 black)
Favorite Position/Technique: Footlocks
Weight Division: Super Pesado (100kg/221lbs) and Ultra Heavyweight (+100kg/221lbs)
Team/Association: Ocean County Jiu Jitsu
Tom DeBlass Biography
Tom DeBlass was born on the May 14, 1982 in New Brunswick (New Jersey) – USA. DeBlass started training martial arts at the age of 5 through taekwondo, a style he was involved with for 13 years, where he reached the level of red belt (one before black).
In his teens, Tom started dedicating more time to the sport of track and field, a sport which combines various athletic contests based on the skills of running, jumping, and throwing. DeBlass made long jumping his specialty, becoming one of the best long jumpers in the state at high school level, though an injury would stop his career short at the age of 18.
It was this injury that led Tom to jiu jitsu. Feeling the need to fill out the desire for competition left by track and field, at 19 years of age, DeBlass found in jiu jitsu the perfect sport to fulfil his cravings.
Tom started his jiu jitsu career at Eric Colon, though he ended up switching to Ricardo Almeida's gym as  a white belt. He stayed alongside the famous "Cachorrao" throughout all jiu jitsu's belt system, earning his black belt in 6 and a half years.
The coaching career of DeBlass began at the age of 24, when he opened his own academy, OCJJ. From this gym, Tom has produced several high level grapplers including as Jen Allen Russell, Kyle Cranmer and Garry Tonon.
In MMA Tom DeBlass has competed in prestigious organizations such as the Ultimate Fighting Championship (UFC) and Bellator.