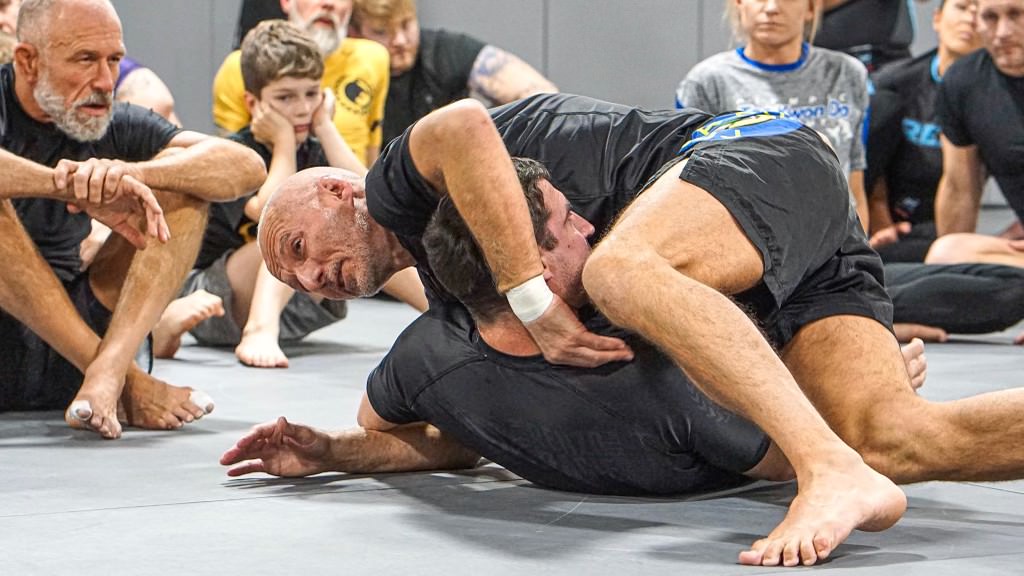 Karel Pravec Nogi Armbar Seminar
On Friday May 21st at 6:30 pm, Stout PGH will be hosting at NoGi BJJ seminar on armlocks with Renzo Gracie Black Belt and school owner "Silverfox" Karel Pravec. This seminar will be around two hours. Stout PGH/RGA members can preregister for $50, non-members can register for $70 and is appropriate for all skill levels from beginner to advanced.
Karel began training in the early 1990′s, while studying and teaching Tae Kwon Do, Pravec expanded his martial arts knowledge by attending numerous seminars, including a weekend-long seminar in 1991 that was held by Gracie family members. This was the first time Pravec learned about the Brazilian style of jiu-jitsu.
However, BJJ did not come to the NJ/NY area until 1993, when Pravec started studying BJJ, along with his striking art. He became one of Renzo Gracie's 1st American students when Renzo moved to the U.S. and eventually turned his martial arts focus to BJJ solely. All of his spare time went to practicing, and he earned his Black Belt in 2006 from Renzo Gracie. It wasn't until this time that he started to compete himself, when he was in his mid 40's! Despite this, he was still able to compete in the adult division at the highest level. In 2006 he opened the Silver Fox Brazilian Jiu-Jitsu Academy.
He has become a sought after instructor around the world, but continues to pursue constant improvements, honing his skills and knowledge for his students, and regularly training with BJJ & MMA champions.
Karel is also the author of the Fluid BJJ book and Digitsu video series, Roll with the Fox video series, and is regularly featured on the Tristar Gym YouTube channel with renowned MMA coach, Firas Zahabi.
Karel has demonstrated the success of his style focus on submissions by winning:
1st Place – 2006 Tenth Grapplers Quest West (Master Lightweight Division) – all matches won by submission
1st Place – 2007 NAGA World Championship (Advanced Master – Open Weight) – all matches won by submission, lightest competitor in the division
3rd Place – 2008 Pan Am Championship No-Gi (Black Belt – ADULTS – Lightweight)
1st Place – 2010 European Championship (Black Belt Masters – Absolute Division)