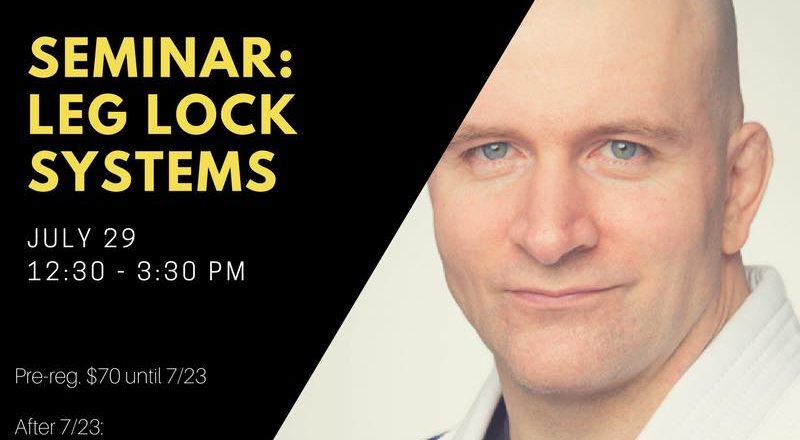 John Danaher Pittsburgh Leg Lock Seminar – SOLD OUT!
On July 29th Stout Training is excited to host none other than John Danaher! One of the greatest minds in Jiu Jitsu, the head Grappling coach of GSP, as well as Garry Lee Tonon, Gordon Ryan, Eddie Cummings & Nicky Ryan will be doing his first semester in Pittsburgh.
This seminar will cover Professor Danaher's Leg Lock Attack System and will start at 12:30 pm, lasting around 3 hours. We will be limiting this seminar to 70 spots.
Registration is now open to members at either front desk for $70 or online for $72 until July 23rd. SOLD OUT EARLY! THANK YOU EVERYONE WHO SIGNED UP & THANK YOU TO ALL OF OUR MEMBERS FOR CONTINUING TO SUPPORT OUR SEMINARS ALLOWING US TO BRING IN EXCELLENT INSTRUCTORS LIKE JOHN DANAHER!