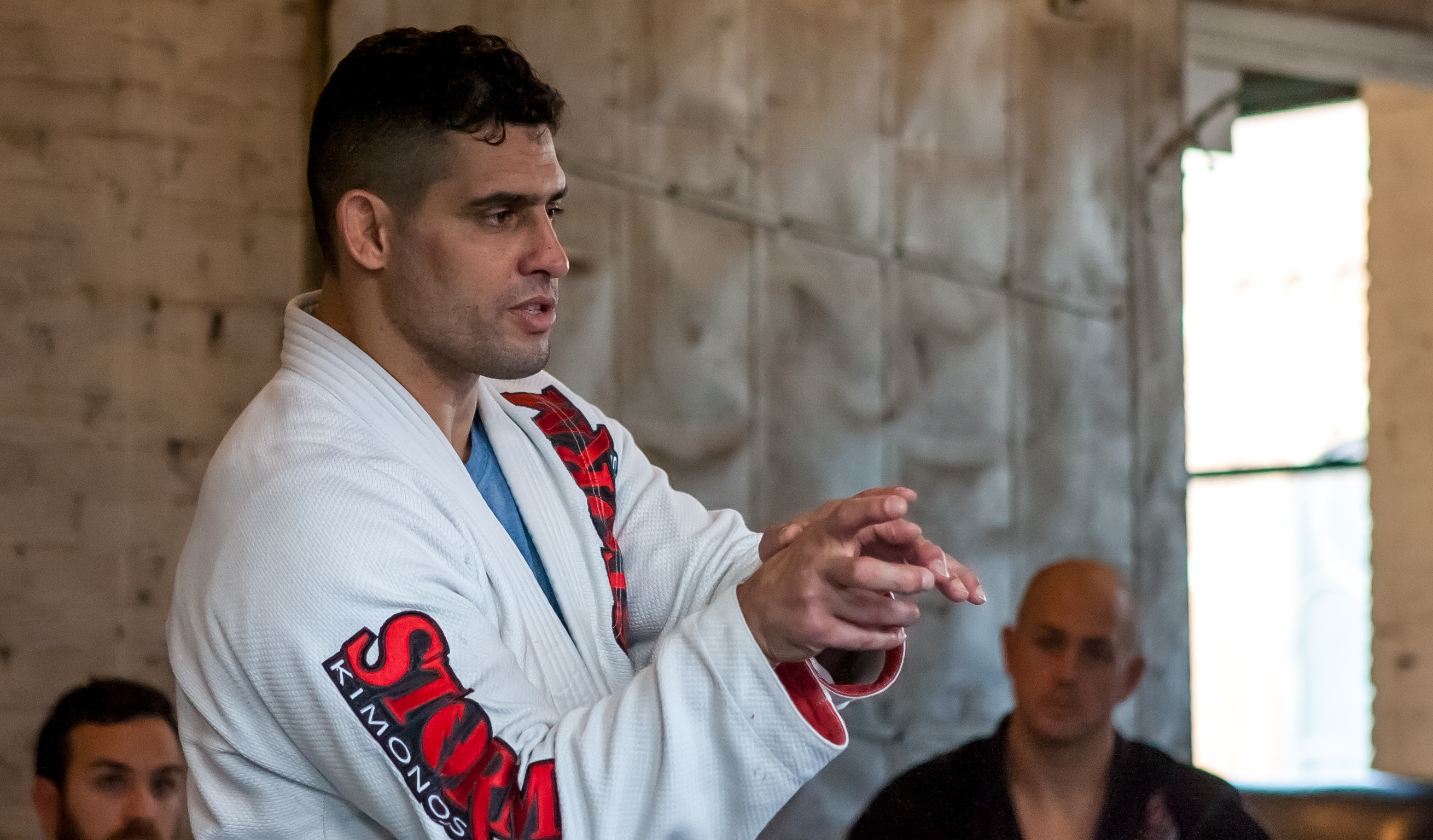 Daniel Gracie Gi Seminar
Stout Training – Team Renzo Gracie is proud to announce a Gi BJJ seminar with Daniel Gracie on Saturday June 23rd from 2-4 pm. This seminar is the day before Stout Fights Pro Grappling at Ace Hotel Pittsburgh.
Daniel has been to Stout Training – Team Renzo Gracie many times and is one of the most technical instructors in jiu jitsu today.
Daniel has competed both in sport BJJ and Mixed Martial Arts events such as the PRIDE Fighting Championships, the International Fight League, and the prestigious Abu Dhabi Combat Club Tournament.
Main Achievements:

3x Brazilian National Champion (1996, 1997, 1999 black)
World Champion (1996 brown absolute)
4x World Silver Medallist (1997, 1998, 2000, 2001 black)
Pan American Silver Medallist (1999 black)
World Bronze Medallist (1999 black)
Brazilian National Bronze Medallist (1996 absolute)
Favourite Position/Technique: Top Position/Armbar from Side Control.
This seminar is $35 with the purchase of a ticket to Stout Fights Pro Grapppling & $50 without a ticket.
You can purchase tickets to the pro grappling card at stoutfights.com
Register for the seminar if you have purchased Superfight tickets for $35 here
Register for the seminar if you have not puchased tickets for $50 here