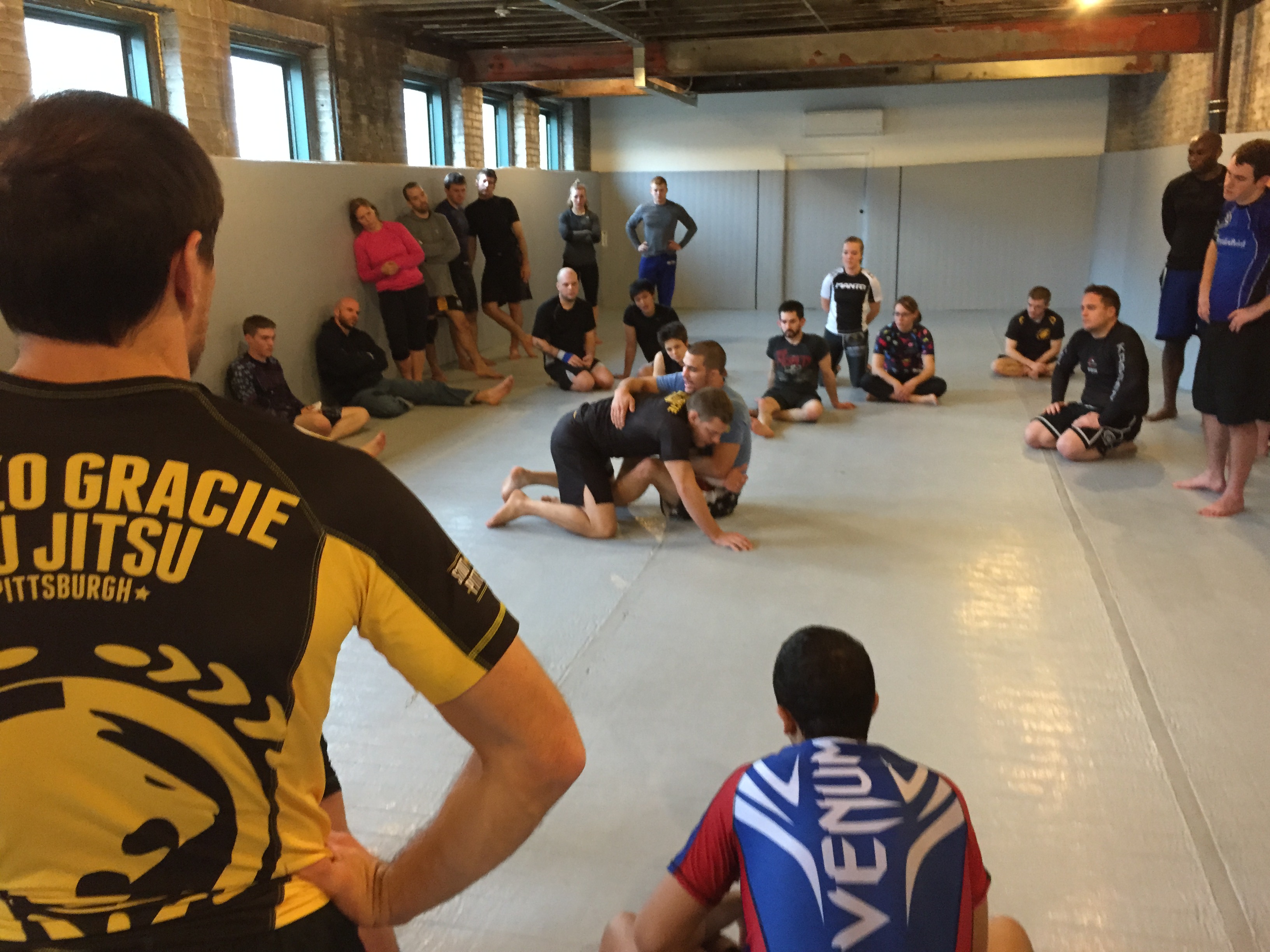 BJJ Intensive Weekend
Do you love jiu jitsu and want to do more of it? Then this is the weekend for you! Learn from multiple black belt instructors in this intensive training weekend.
Do you want to LEARN THE TECHNIQUES with the best success rate
Do you just love Brazilian Jiu Jitsu and wish there was more out there for you to take part in?
Do you want to train with a World Champion and a trainer of World Champions?
Do you want to learn how to make the most out of each training session, and how to improve game faster than ever?
We will have several black belt jiu jitsu teachers teaching their specialties and training with the group.  Some of the black belt instructors we have slated for the event include Daniel Gracie, Karel "The Silver Fox" Pravec, Warren Stout, Mike Demko, Lou Armezzani, Kalo Lopez among others*, teaching their specialties.
Here are some SNEAK PEAKS of the scheduled features for this weekend:
CHOKES A TO Z: In this in Depth 2 hour session You will go over A to Z of chokes in Brazilian Jiu Jitsu everything from your most basic to your highest percentage finishes and of course some chokes that are rarely seen from positions you would not of imagined possible! You will be given your cheat sheet of chokes because there will be too many to be remembered and not written down.
Escape from Everywhere, The specialty of our Team which has made us unstoppable in competition and has given all of our students the confidence to train in any Brazilian Jiu Jitsu school in the world! Learn not only the most up to date ways to escape but also there will be a 30 minute session in this part of the training to address specific areas you may be having a hard time with! Come prepared! This is one of the most neglected areas in seminars and online instructionals.
The Super Highway to BJJ Belt Advancement: The SECRET to promotion in Brazilian Jiu Jitsu, Learn how to get your next belt fast. You will be given the THREE RULES of success and be taught how to execute them.
GAS TANK FOR DAYS! A commonly neglected subject in many Brazilian Jiu Jitsu circles not only will it be explained you are going to experience it firsthand. Learn how to take your basic level of endurance and increase it to a super human over the course of a year- here is the best part is it will also help your Brazilian Jiu Jitsu technique 😉 don't worry we will explain how. n
Takedowns and Feet to floor Strategy: we will be going over some of the easiest takedowns in the game and chaining them together. There will be a mix of wrestling with Judo style take downs and throws. Not all wrestling and Judo works for Jiu jitsu.  learn what works and develop takedowns you can implement.
This often neglected area will be covered by experienced competitors with different perspectives on how to maximize the transition from the feet to the ground and stay safe.
Drill to Win: Do you drill? Positions? Submissions? This two-hour session will literally be drilled into you! We are going to go over as many as we can fit in this two-hour block- do the drills the champions are doing and the masters are teaching! NEW AND UPDATED DRILLS
TOP TECHNIQUES SESSION: a Two hour session going over some of the newest and hottest variations of techniques that have come to prominence in the last 12 months, we pride ourselves in bringing you the most cutting edge techniques Brazilian Jiu Jitsu has to offer.
There is more……. But that's good for now ☺
LOTS OF DRILLING! LOTS OF TRAINING! LOTS OF KNOWLEDGE!
Don't miss out on this BJJ Intensive training camp.  It will be held July 25th & 26th starting at 9 am and finishing between 5 and 6 pm.
Price: $249 for the first 10 people!
$299 after the first 10
Email renzograciepittsburgh@gmail.com if you have any questions!
Click here to reserve your spot and pay through our secure online payment portal with any major credit card or paypal.
https://ov171.infusionsoft.com/app/manageCart/addProduct?productId=11
Call or text 412-888-9797 with any questions or issues with payment.
This is open to all experience levels from any school.  Please note that participant who are not members of Renzo Gracie Pittsburgh will need to pay a daily mat fee of $25 in addition to the regular camp tuition.
Only 30 spots available!
*instructors subject to change
*** Refunds at our descretion up until 5 days before the event.
ONE DAY RATE Now available at $205.  Email StoutPGH@gmail.com if you want to participate in one day only.