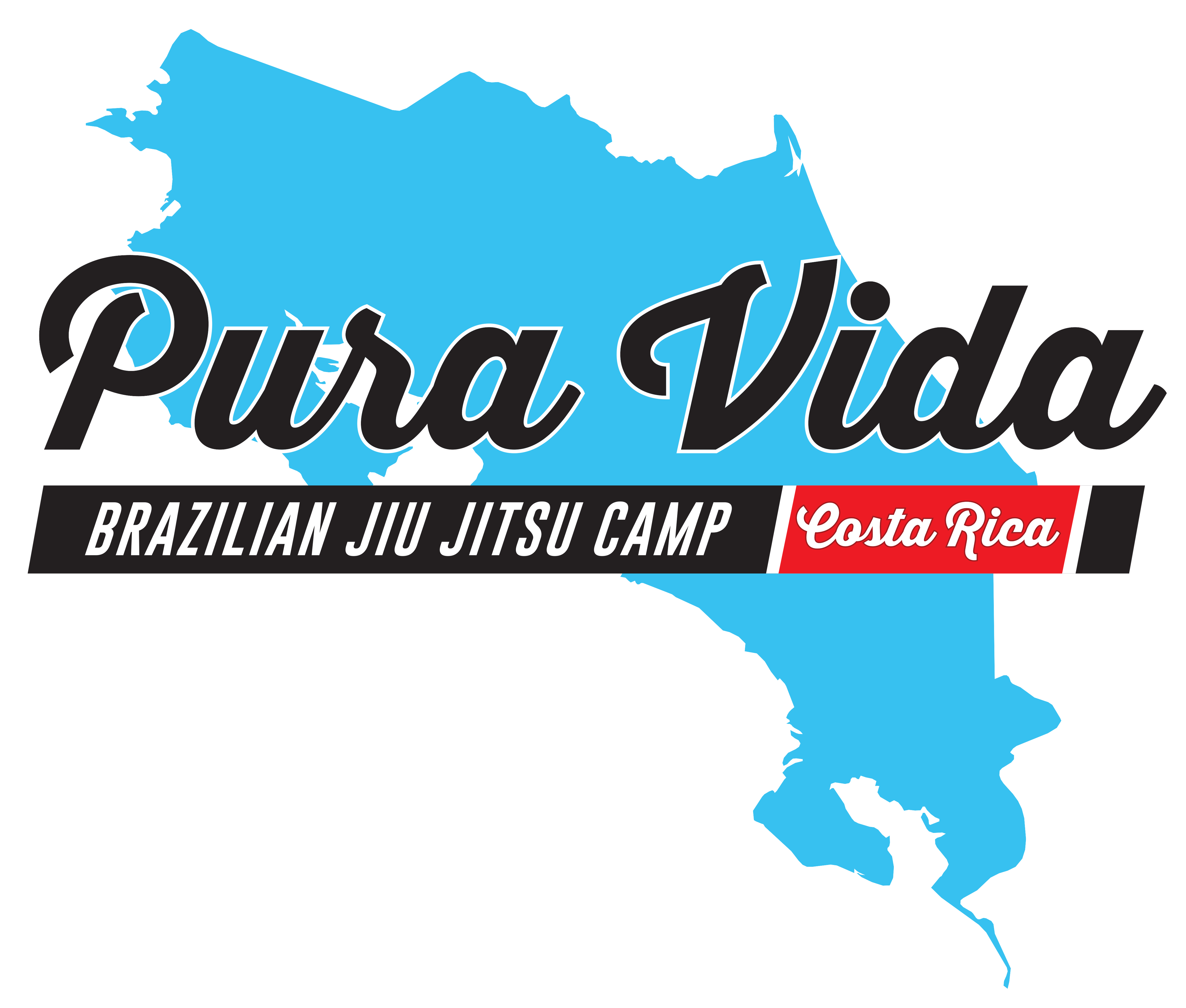 Pura Vida Jiu Jitsu Camp – Costa Rica- Jan 14-19th, 2017
I've been wanting to put together a training camp in Costa Rica since way back in 2004 when I lived there. It's finally happening this coming January (2017) , the 14th-19th. I believe it is going to be the best jiu jitsu camp anyone has done in a few key areas. I'll get to that but first I'd like to tell you a little about Costa Rica. If you like warm weather, if you like getting out of the cold, if you like to feel warm evening breezes off the ocean, in a safe, friendly country then Costa Rica might be your perfect winter destination. Pura Vida literally translated means "Pure Life" . That describes the feeling in Costa Rica. I don't want to make it sound like it is a perfect country. Living there for 6 years showed me a lot of the good and bad. For tourist though, most if not all, of what you'll experience is "Pura Vida". So why is this Jiu Jitsu camp different from the plethora of camps in Costa Rica and other tourist beach destinations around the world? First the hotel is right on the sand. It's a boutique hotel that has been named as one of Central America's best wedding destinations www.bahiadelsolhotel.com . We have arranged quality meals for all inclusive experience. Our Jiu Jitsu mats will be feet away from the sand in an open outdoor area with a roof. We are using safe mats, the best you can get.
You can walk the beach to a couple of night spots and bars and a great restaurant where where we'll meet for dinner the last night of the camp. The beach isn't crowded but there are things to do, beach bars, boating and fishing options right on Potrero beach. I love this area of Costa Rica because it has nightlife and amenities without the crowds or seediness that unfortunately are found in some other tourist areas of Costa Rica. There is also other uncrowded beaches within walking distance including beautiful Flamingo beach and hidden, private Playa La Penca with the little island within swimming distance where I proposed to my wife ;). I have to mention that Costa Rica is full of beautiful friendly people. Flamingo has a nice little point break if you are into surfing. Speaking of surfing some of the best spots in the world are close by. If we have surfers we may take a trip to Witches Rock (Roca Bruja). I've been three times to Witches. I'm not a great surfer but I was still able to catch some good rides. On one boat trip to Witches I saw a manta ray that I estimated had a 15 foot wingspan. Dolphins and rays often jump out of the water. Non-surfers may want to do a sunset paddle board or sailing cruse.
We will also have an optional hike to a waterfall where we can jump in and swim. Costa Rica isn't just beaches and the dry Savannah and dry tropical forests in Guanacaste (the providence where Potrero beach is located) is beautiful. The other reason our camp is going to be great is the instructors. If you haven't seen "the teachers' teacher" Shawn Williams break down technique then look him up on the web and see how he breaks down techniques by explaining the how and the why. Daniel Gracie is especially good at finding what works for your game. Because of the small size (16 participants) Daniel will be able to help each of you improve with his eye for individually relevant details honed with 30 + years of top level instruction. Dave Esposito is the best wrestling coach for jiu jitsu and MMA, period. How can I say that when there are so many good ones out there? I think I'm pretty good at wrestling for BJJ. A look at Dave's results he has helped Demian Maia and Bernardo Faria achieve should show that my claim that he's the best rest on some good objective criteria. We are going to introduce another top level instructor soon. Our assistant instructors will give participants almost individual attention from a black belts each session. We will have some Costa Rican instructors their also. You can get to know why the people of Costa Rica are so know for being great hosts for tourists. You will improve your jiu jitsu!
So there you have it. A couple of reasons why Pura Vida Jiu Jitsu Camp is going to be unique. Meet new people, get away from the cold, have some relaxation, have some adventure, and meet new people. Get better at Jiu Jitsu. Come and join us. To register and get more information visit www.puravidabjjcamp.com and contact us at puravidabjjcamp@gmail.com.