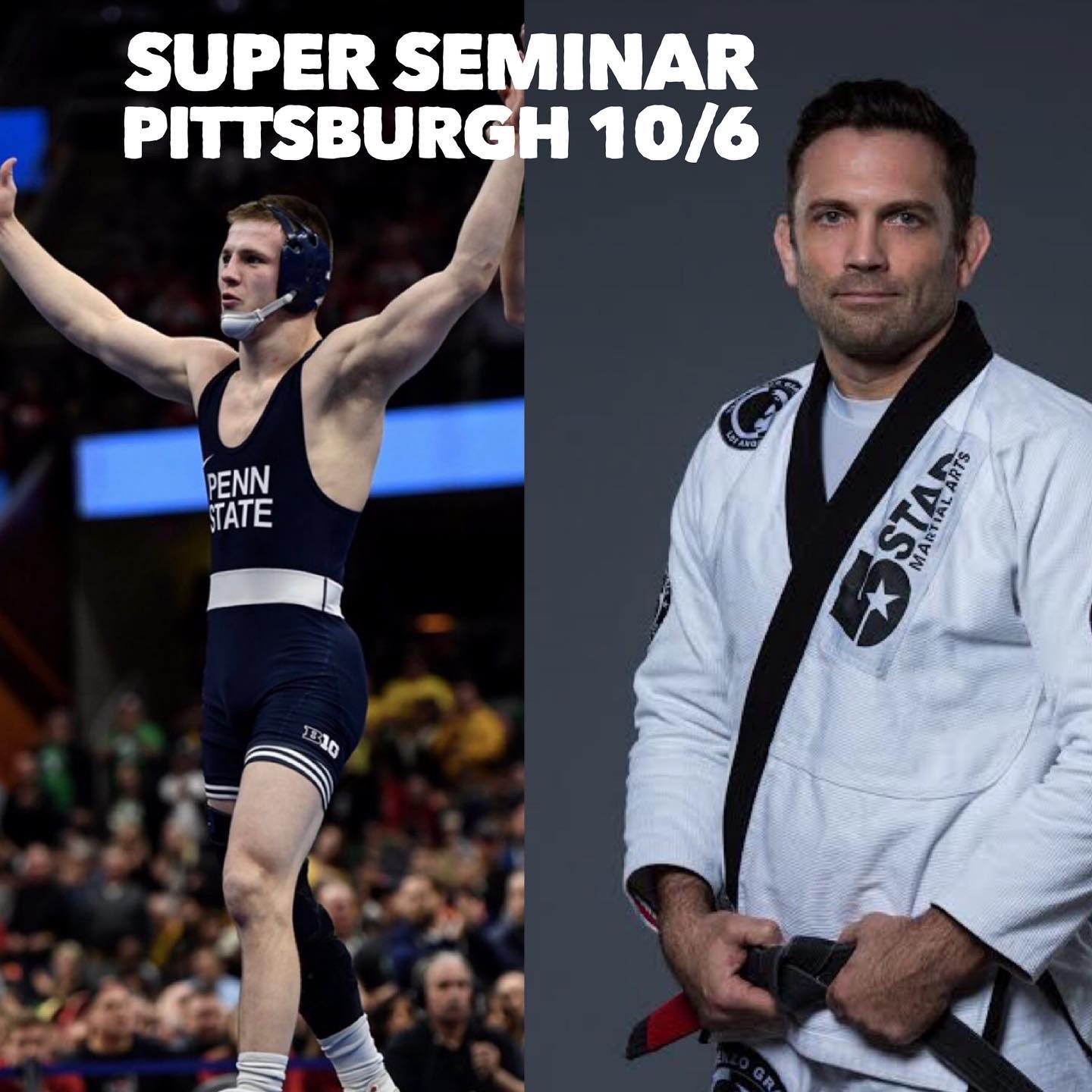 Grappling Super Seminar "Feet to Floor Transitions & Scrambling"
---
Jason Nolf & Shawn Williams
Jason Nolf 3 x NCAA champion, 2018 world team trials finalist, and one of the most creative and exciting active competitors in the world will teach how to move your opponents/ training partners in the standing position, takedowns, and scrambling positions that will work for submission grappling and surprise your opponents/training partners.  The session will be from 12noon-1:30pm
Shawn
Williams
 creator of
Williams
Guard, and other innovative positions such as leg pummelling and near side undertook passing details.
Shawn
has been called "the teachers' teacher".  He is a commentator for most high level Jiu Jitsu competitions worldwide. 
Shawn
will teach details on maintaining advantages from takedowns, how to attack guard pulls, and submission counters to takedowns.  The session will be from 2pm-3:30pm followed by a Q&A.
The area that may have the most room for development in submission grappling is the transition from the standing position to the ground.  We are bringing two of the best people in the world to teach you their innovations and give you knowledge that will provide an edge over your opponents and training partners.  You won't find on the internet the techniques, strategies, and concepts that will be covered at this seminar.  Don't miss out on this unique event.
Date: Sunday October 6th, 12noon Start time
Open to all, limited to 80 people so reserve your spot early.