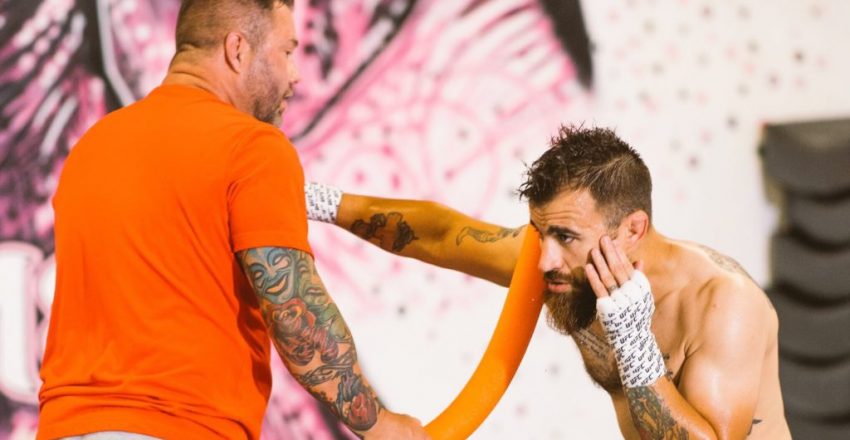 Boxing Seminar with UFC Champ Coach Bob Meese August 25th
Stout Training is excited to announce we will again be hosting boxing coach Bob Meese, uncle and coach of former UFC Bantamweight Champion Cody Garbrandt for a boxing seminar on August 25th, 2018.
A standout amateur boxer , Olympic Alternate Meese also boasts an 18-0 record in unsanctioned professional boxing fights and a blemish-free run on the bareknuckle circuit. What Meese is perhaps best known for, however, is his work with his nephew, former UFC bantamweight champion Cody Garbrandt.
Meese has worked with Garbrandt since the champ's childhood, sticking with him all the way through his signing with the UFC and his eventual title victory. Meese's own boxing background formed the foundation for Garbrandt's standout striking game, and he continually adapts his methodologies to stay a step ahead of the competition.
As such, Meese has developed a keen understanding of both traditional boxing and boxing as it applies to MMA.
Garbrandt compiled an amateur MMA record of 6-3 before making his professional debut in 2012. His pro record currently stands at 11-2, with nine of his opponents being finished via strikes.
Members can register for $35 HERE or at the front desk in Cranberry or the Strip District, and non-members can register for this seminar for $45 at the front desk of either the Strip District or Cranberry Stout Training location or at this link REGISTER HERE